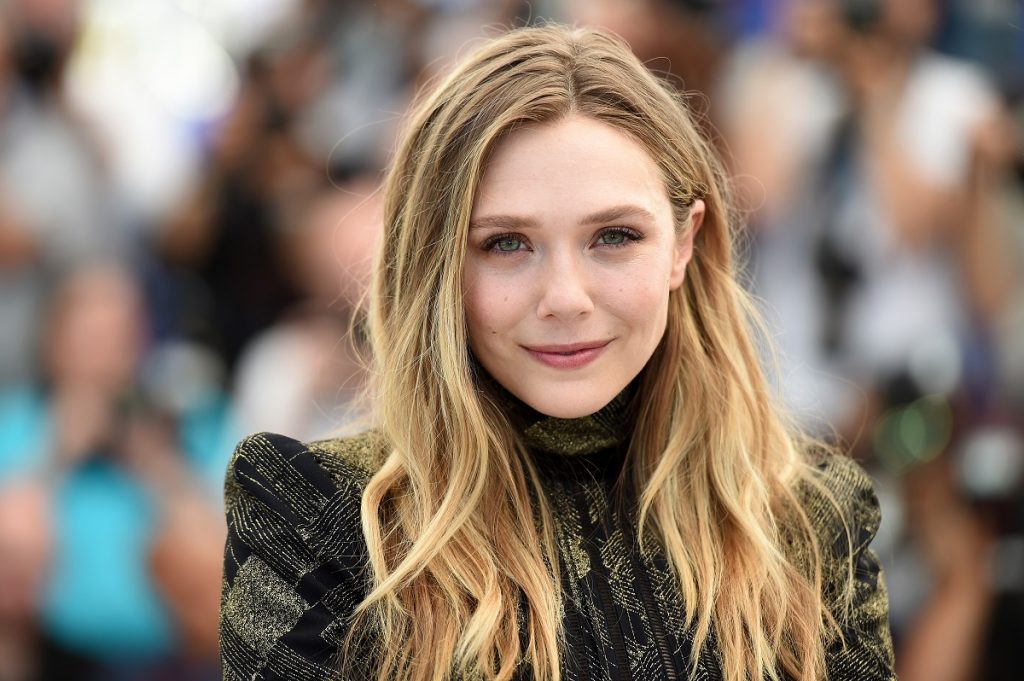 Wanda Maximoff or Scarlet Witch finally debuted in the Marvel Cinematic Universe (MCU) through the post-credit scene captain America: The Winter Soldier (2014). Seven years after her first appearance in the MCU, we can finally find out more about Wanda's life story through the WandaVision series. As the lead, Elizabeth Olsen really performed perfectly in this series.
Who broke down in tears watching WandaVision episode 8? Olsen can make the audience feel Wanda's sadness through her extraordinary acting. Olsen's stunning acting isn't just on WandaVision, though. You must watch the following movie if you want to see other Olsen acts that are no less awesome.
Well, what films feature Elizabeth Olsen's stunning acting outside of MCU films?
1. Martha Marcy May Marlene (2011)
Did you know that Elizabeth Olsen was the younger sister of Mary-Kate and Ashley Olsen, two Hollywood teen stars who were so popular in the early 2000s? Despite having a superstar sister, Olsen only debuted on the big screen with Martha Marcy May Marlene at the age of 22. Amazingly, Olsen immediately got the lead role in his debut thriller.
In Martha Marcy May Marlene, Olsen plays Martha, a girl who once belonged to a sect until finally decided to escape from the sect. After being reunited with her family, Martha experiences delusions and paranoia as a result of the cruel treatment she receives from the sect.
With a budget of $600,000, Martha Marcy May Marlene was a huge success, earning $5.4 million. The film's success is inseparable from Olsen's role with his stunning acting. Olsen's acting was even the most praised by critics of the film. Olsen is considered capable of displaying a wide variety of emotions in his debut acting.
2. Wind River (2017)
In 2017, Olsen did not appear in any MCU films. Instead, Olsen appeared in three different films in 2017, one of which was Wind River. Interestingly, Olsen isn't the only MCU star to appear in Wind River. Olsen starred opposite Hawkeye actor Jeremy Renner in Taylor Sheridan's film.
In Wind River, Olsen plays Jane Banner, an FBI agent. The mystery-themed film is about Cory Lambert (Renner), a Fisheries and Wildlife Service agent, who finds a corpse in freezing snow. The discovery of the body prompted Jane to come to investigate. Cory and Jane then work together to solve the mystery of the alleged murder.
Wind River received a very positive score on Rotten Tomatoes, which is 88%. The critic's positive assessment was inseparable from the perfect collaboration between Olsen and Renner. Director Sheridan is even considered lucky to be able to get actors who can understand the story and can follow the direction well.
3. Ingrid Goes West (2017)
Elizabeth Olsen is one of the Hollywood actresses who are not active on social media. However, you can see the action as a celebrant in the movie Ingrid Goes West. In the same year as the release of Wind River, Olsen also appeared in this black comedy film. As in Wind River, Olsen was also reunited with his MCU partner in Ingrid Goes West, Pom Klementieff, the actress who plays Mantis.
Ingrid Goes West is about a mentally unstable girl, named Ingrid Thorburn (Aubrey Plaza). One day, Ingrid finds a celebrant named Taylor Sloane (Olsen) and begins to obsess over her. Ingrid then looks for ways to get close to Taylor in real life.
Plaza and Olsen's performance in the lead role in Ingrid Goes West received a lot of praise from critics. With his role as a narcissistic celebrant, you can see Olsen's appearance that is different from other films.
4. Liberal Arts (2012)
A year after debuting in Martha Marcy May Marlene, Olsen appeared in a romantic drama film called Liberal Arts. Like his debut film, Liberal Arts was also released first at the Sundance Film Festival. In Liberal Arts, Olsen starred opposite Josh Radnor, who also directed the film.
Liberal Arts tell the story of Jesse Fisher (Radnor), a freshman admissions officer who is single and dissatisfied with his life and career. When he decides to return to his college first, Jesse then meets a student named Zibby (Olsen) who is 16 years younger than him. With a considerable age difference, Jesse and Zibby fall in love.
With a simple storyline, Liberal Arts showcase the life side of someone who wants to make an "escape" to a fun young age. Compared to the three films above that seem dramatic, you can see Olsen's "simple" acting in Liberal Arts.
5. Kodachrome (2017)
In the same year as the release of Wind River and Ingrid Goes West, Olsen also appeared in the drama film Kodachrome. The film, directed by Mark Raso, was also released at the film festival at the Toronto International Film Festival. In addition to Olsen, Kodachrome also stars Ed Harris and Jason Sudeikis.
Kodachrome tells the story of Matt Ryder (Sudeikis), a record company employee whose job is threatened. In his difficult time, Matt gets word from his father's nurse, Zooey (Olsen), that his father is very ill. His father Matt also asked his son to take him to the last store that developed this type of Kodachrome film.
The characters Sudeikis and Harris are the main focus of Kodachrome's story. However, Olsen's character also has an important role in the film's heartwarming storyline.